Feeding a crowd? No problem! Try these 8 Inexpensive and easy meals for large groups. Tasty and wallet-friendly options await!
Tips for Feeding a Large Group
Creating an Inviting Atmosphere:
Set the Stage with Scents: Infuse your space with a warm, welcoming aroma – it's a game-changer! The scent of a home often goes unnoticed, but it wields immense influence. Consider lighting a fragrant candle, using air freshener, baking up a batch of cookies, or gently simmering apple cider on the stove before your guests arrive.
Munchies on Hand: Keep a selection of easy-to-grab appetizers within reach. They serve a dual purpose, giving your guests something delightful to nibble on while creating a focal point for socializing. It's an unspoken invitation to gather, chat, and enjoy.
Harmonize with Music: Let music be the soothing backdrop to your gathering. It sets the tone and fosters a sense of ease among your guests. Choose tunes that resonate with your audience and feel free to personalize the playlist for a touch of warmth.
Preparation for a Seamless Gathering:
Preemptive Dish Duty: There's nothing more disheartening than concluding a meal only to discover a mountain of dirty dishes. Prevent this by tackling as many dishes as possible beforehand. Run the dishwasher and empty it, ensuring a swift cleanup where everyone can lend a hand.
Embrace Imperfection: True hospitality isn't about flawless perfection. It's about making your guests feel welcomed, cherished, and nourished in your home. Don't fret over minor imperfections in your space, the food, or even the occasional family squabble – they're part of the genuine charm.
Recipe Selection Wisdom: Opt for recipes that demand minimal cooking when your guests are due to arrive. This grants you the freedom to chat and attend to last-minute details without feeling tied to the kitchen.
8 Easy Meals for Large Groups
After careful consideration, we have chosen the following 8 recipes.
When you're hosting a large group and craving something deliciously simple, these wings are your secret weapon.
Whether it's a game day gathering, a family reunion, or a casual get-together, Air Fryer Chicken Wings are the easy, crowd-pleasing solution that ensures everyone leaves with a satisfied smile.
And my trusty assistant is the Dome large air fryer. It can cook up to 32 chicken wings in just 14 minutes, making it an absolute lifesaver for preparing food for large groups.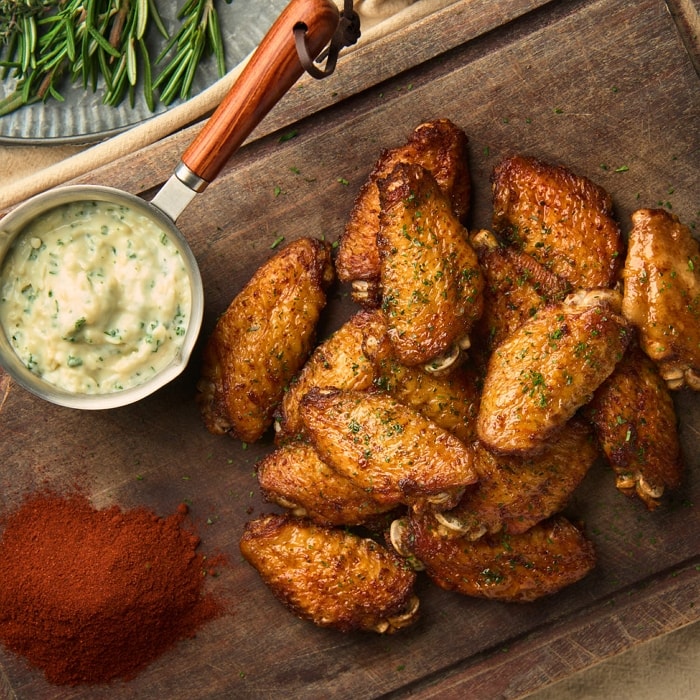 When it comes to feeding a large group, pasta has always been a go-to choice. But now, picture this: perfectly cooked meatballs, sizzling and golden, hot from the air fryer, joining your pasta party. It's the game-changer your gatherings have been waiting for!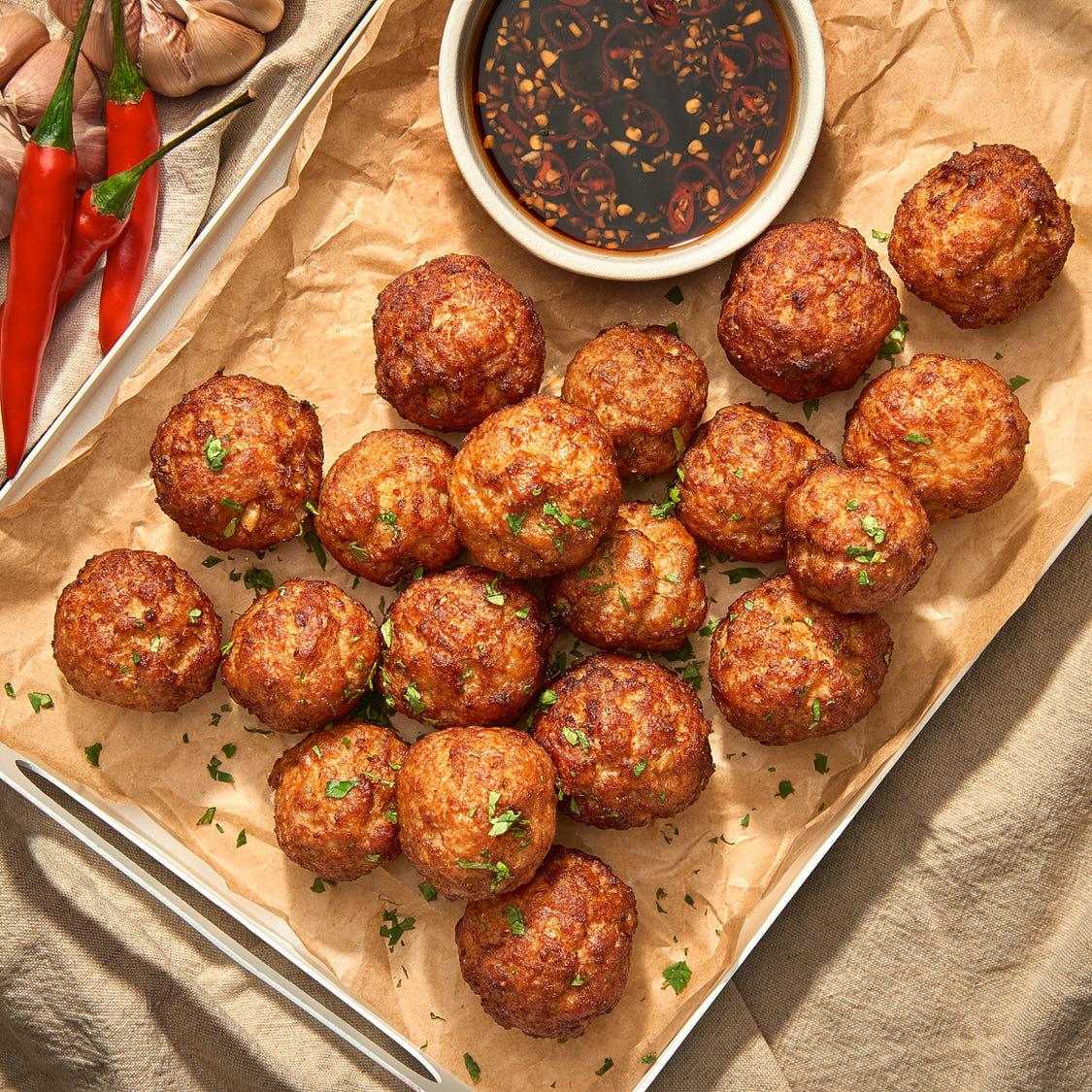 Set up a DIY taco bar and let your guests build their own masterpieces. From creamy slaw to zesty salsas, everyone can customize their tacos to their heart's content.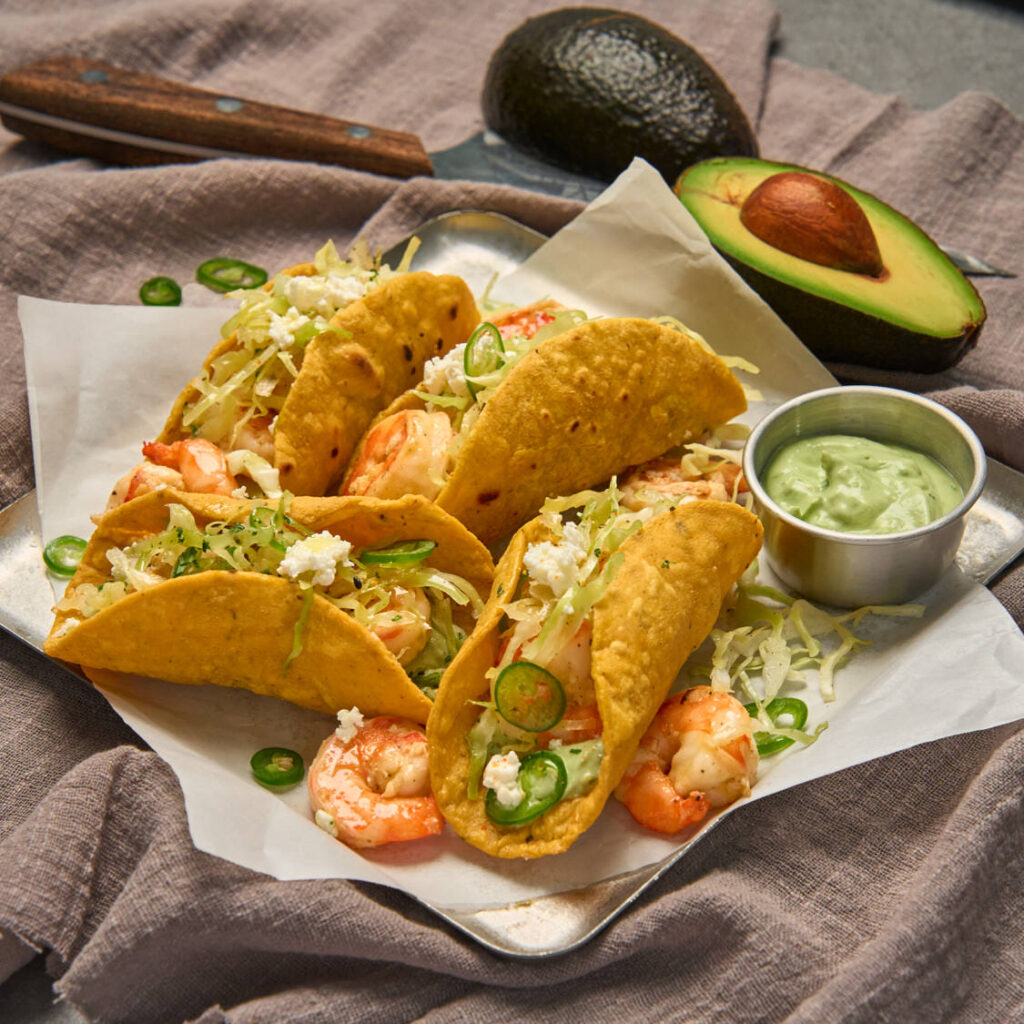 Empanadas are the ultimate finger food. They're easy to grab and enjoy, making them a great option for gatherings where guests want something delicious but not too formal.
You can cater to different tastes by offering various dipping sauces on the side. Some may prefer a spicy salsa, while others opt for a cooling yogurt dip.
Whether you're hosting a game night, a family reunion, or a casual get-together, these empanadas are portable and perfect for mingling.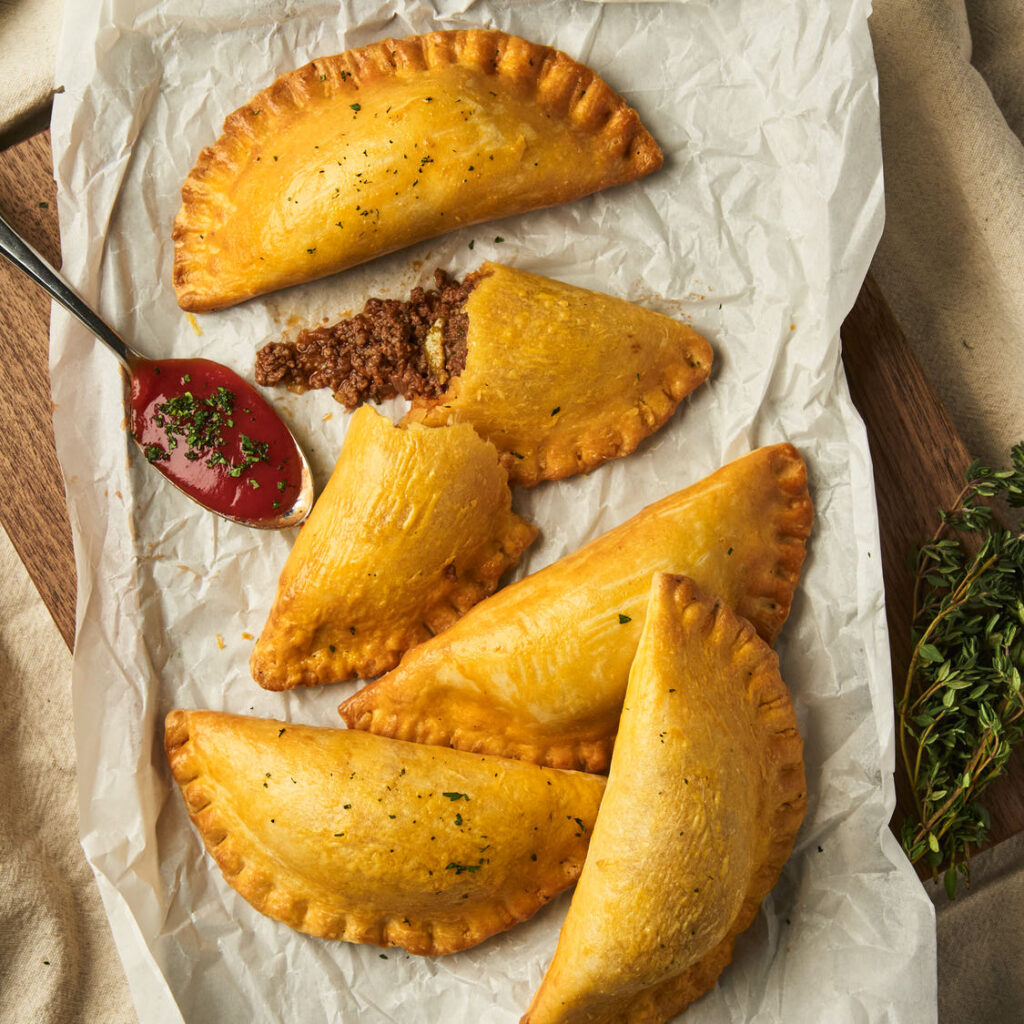 The presence of potato wedges can naturally draw people to the snack table, where they can stand or sit, chat, and enjoy the food. This makes them feel more at ease and encourages conversation.
For a healthier version, I recommend baking these potato wedges using an air fryer.
Considering that some guests may be vegetarians, you can consider adding the following recipes to your menu.
It's a vegetarian and vegan-friendly option, making it inclusive for guests with different dietary choices.
Roasted cauliflower is a versatile dish that can serve as a main course, a side dish, or even an appetizer. This flexibility allows you to cater to various dietary preferences and requirements within your group.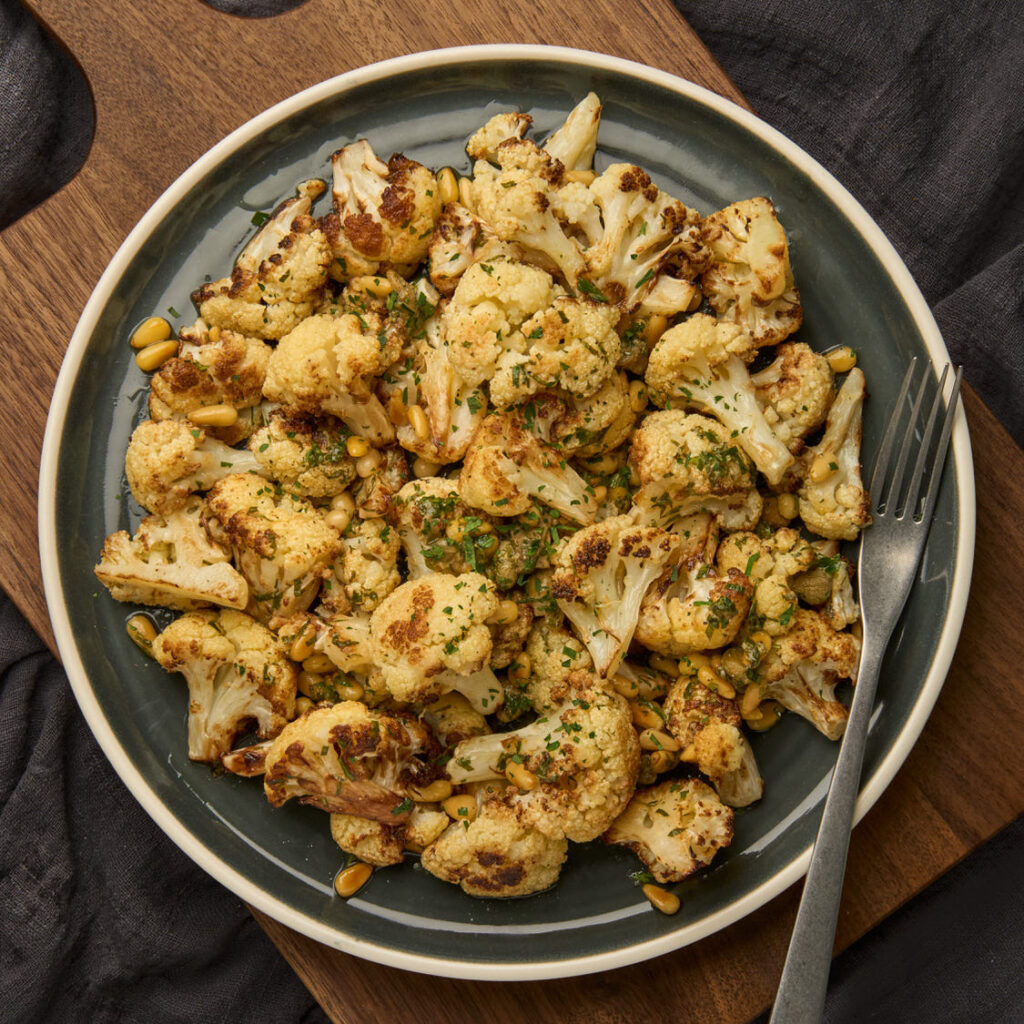 It's a vegetarian option that caters to a wide range of dietary preferences, including vegetarians and those looking for a meatless alternative.
Just like traditional burgers, Portobello mushroom burgers are highly customizable. Guests can add their favorite toppings such as lettuce, tomato, onion, cheese, pickles, condiments, and more. This allows everyone to tailor their burger to their taste.
And, mushrooms tend to be more budget-friendly than meat. It's the best inexpensive meal for large groups.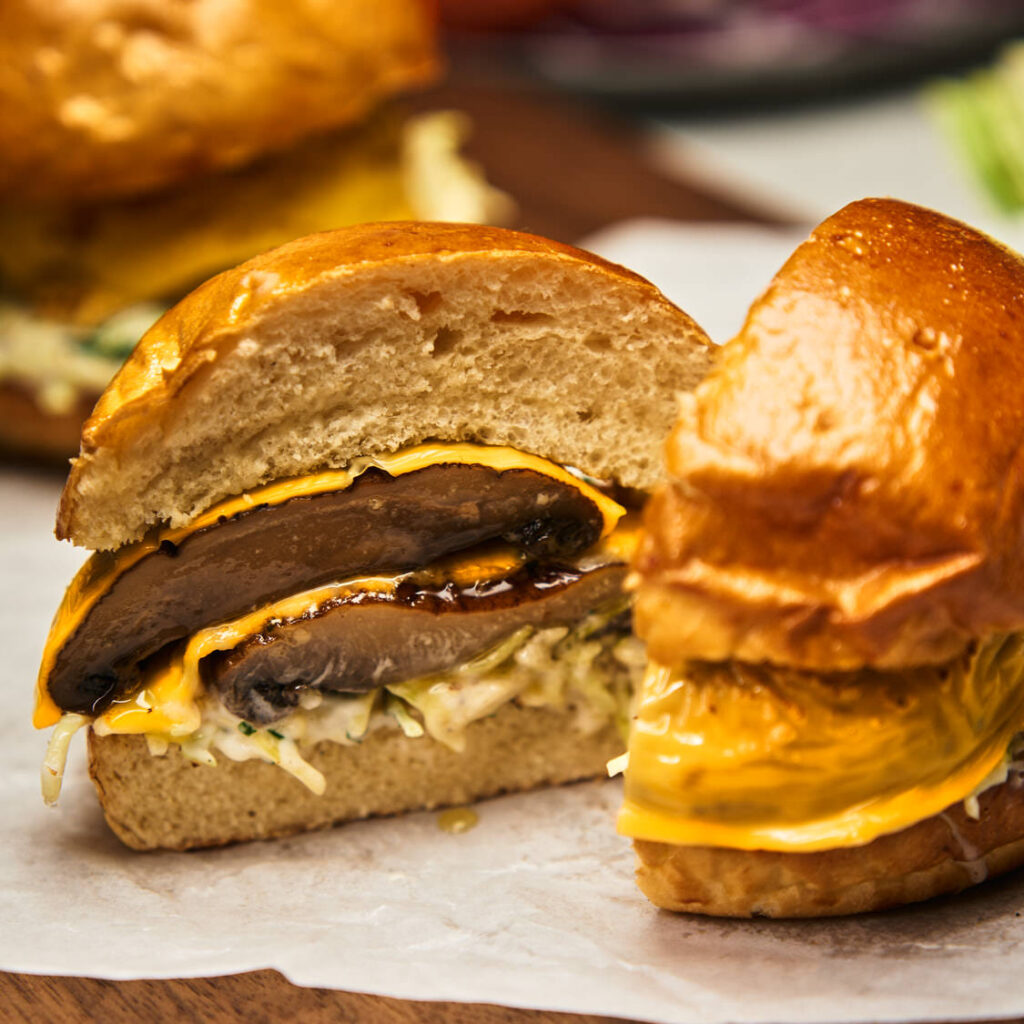 I had to include one dessert idea. Crème brûlée is considered a gourmet dessert, and serving it with the sous vide method elevates the dining experience, making it feel more special and luxurious for your guests.
Crème brûlée can be prepared in advance and then sous vide-cooked, allowing you to focus on other aspects of hosting your event. It reduces last-minute kitchen stress and ensures that dessert is ready to serve when needed.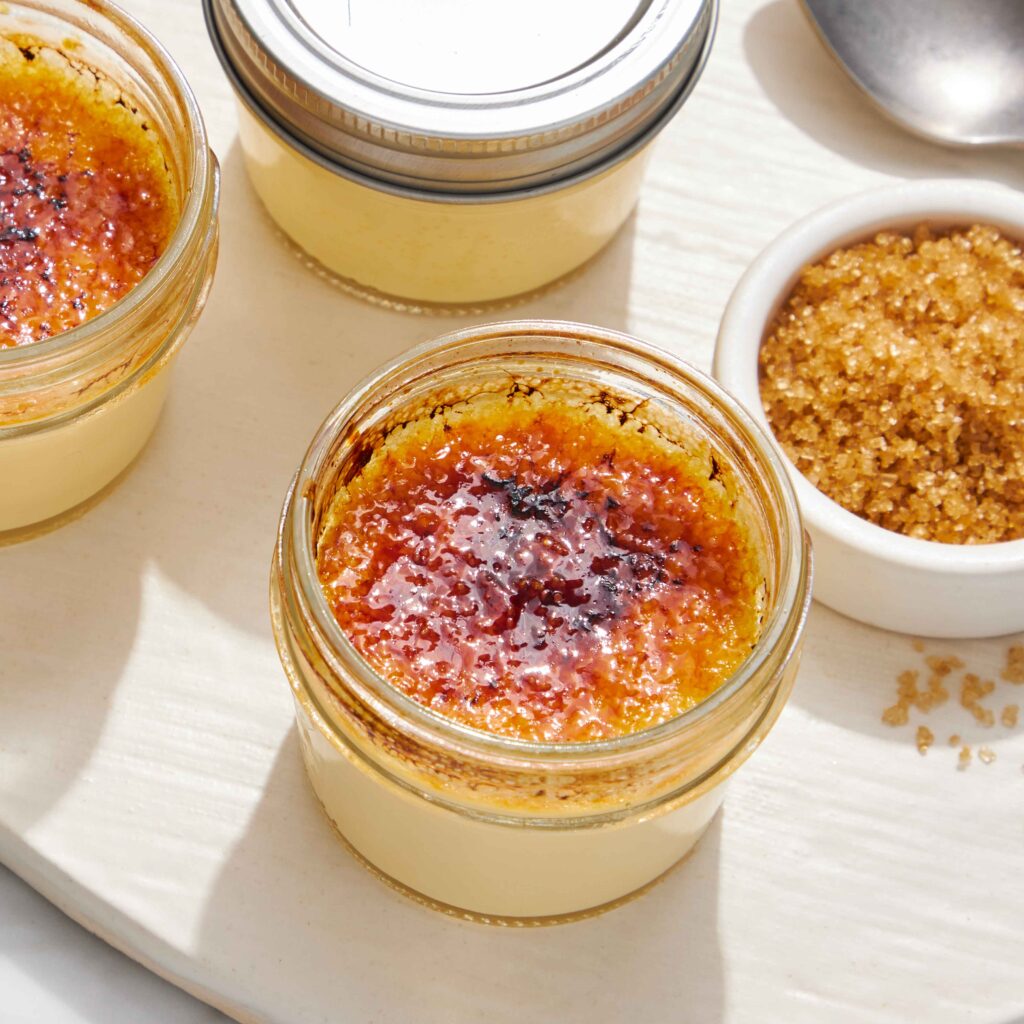 Cooking for a large group is an opportunity to unleash your culinary creativity and provide a memorable dining experience.
By putting your own twist on recipes, considering presentation, and catering to various tastes and dietary needs, you can ensure that your guests leave the table both filled and pleased, with fond memories of the meal you've prepared.