Whether you're a kitchen novice or a seasoned home cook, you'll love how these simple, delicious meals make weeknight dinners a breeze. Let's get started with these tasty, budget-friendly ground beef recipes."
Chopped Cheese Sandwich Recipe
This hearty, satisfying sandwich starts with high-quality ground beef, browned and crumbled, then sautéed with a vibrant mix of onions, bell peppers, and a blend of flavorful spices.
The beef mixture is then topped with a generous layer of melty American cheese and scooped onto a lightly toasted, crusty sub roll. Finished off with crisp lettuce, ripe tomatoes, and your choice of condiments, this Chopped Cheese Sandwich is a symphony of flavors and textures in each bite.
It's a perfect quick lunch or dinner, guaranteed to satisfy your cravings for a quintessential deli-style sandwich.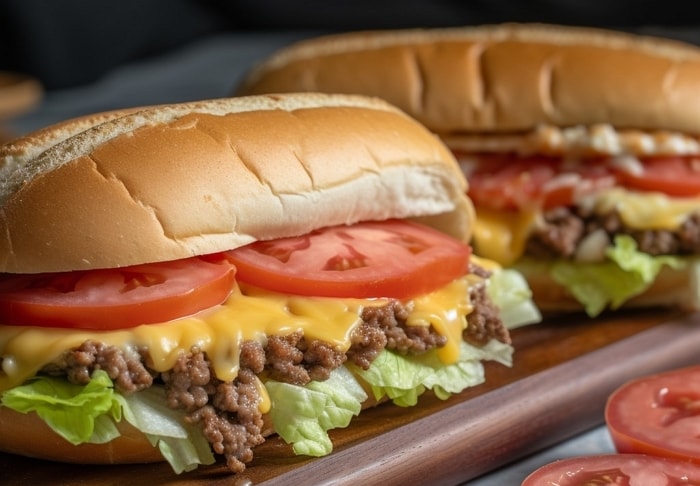 Hamburger Beef Patties
This recipe takes the humble hamburger and elevates it to gourmet levels. Using the precision of sous vide cooking, we achieve a perfectly cooked patty, incredibly juicy and uniformly done to your preference, from edge to edge.
With sous vide, the seasoning gets infused into the beef, resulting in deeply flavorful patties that are sure to impress. This method also ensures that your patties maintain their shape, giving you restaurant-quality burgers right at home.
It's a straightforward, foolproof approach to making the best hamburgers you've ever tasted. Perfect for any cookout or casual dinner!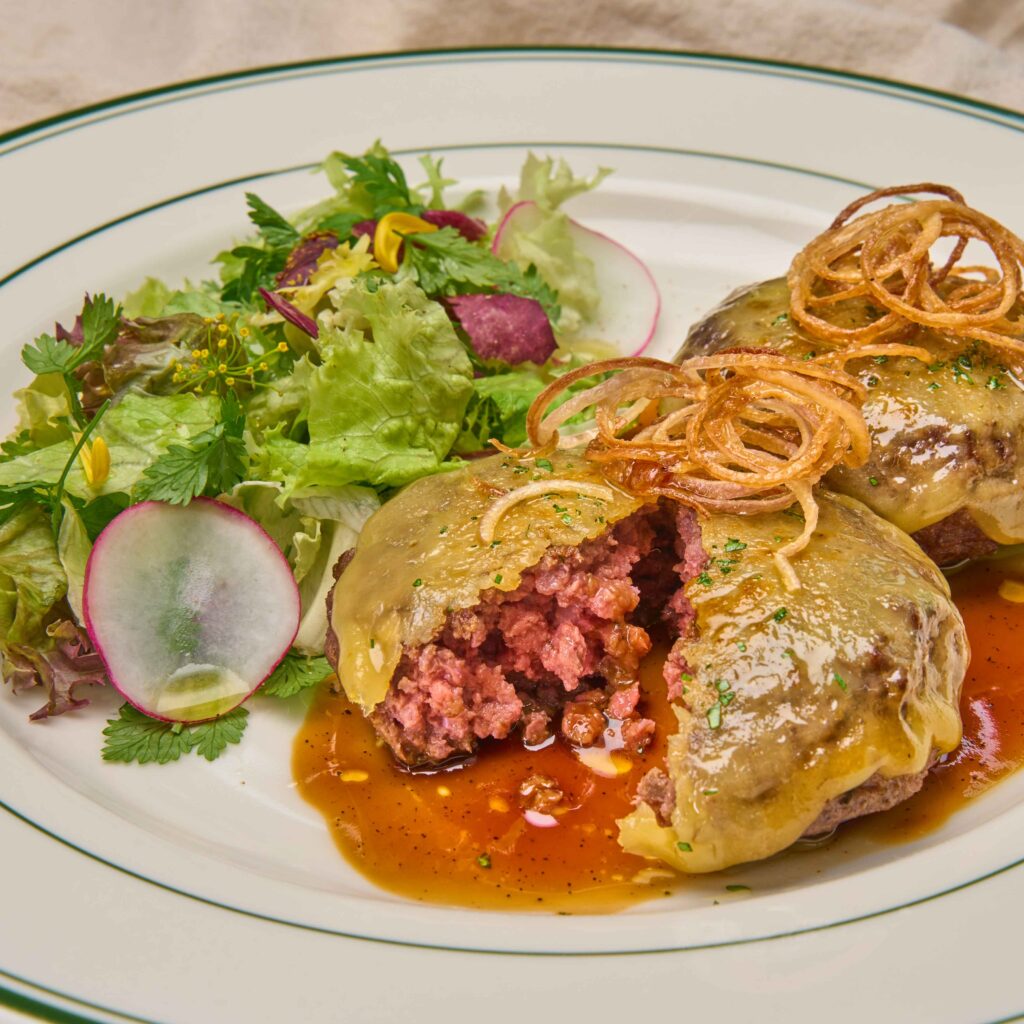 Air Fryer Beef Empanada
This simple yet delicious recipe transforms ground beef, onions, bell peppers, and a medley of spices into a mouthwatering filling, all tucked inside a flaky, golden-brown pastry.
The secret to achieving that irresistible crunch without deep-frying? An air fryer!
It gives these traditional Latin American turnovers a healthier twist while ensuring they are cooked evenly and quickly.
Enjoy these air fryer beef empanadas as a delightful appetizer or a main dish served alongside your favorite salsa or dipping sauce. A culinary adventure awaits in every bite!