When I saw a bag of chicken jerky for dogs priced at $20 on the dog snack shelf, I decided that I wanted to make it myself.
Homemade chicken jerky is not only more cost-effective but also allows me to have full control over the ingredients, ensuring that my furry friends get a taste of pure, all-natural goodness without any additives.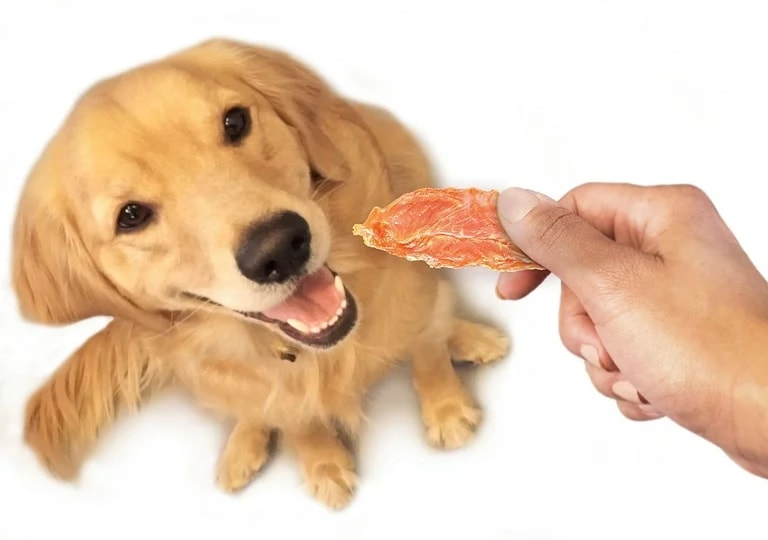 This recipe is incredibly simple, requiring just one ingredient: chicken breast. Next, I'll share with you how to make this delicious and healthy dog treat that will have your pets begging for more.
How to Make Chicken Jerky for Dogs
One single ingredient.
That's all you need: chicken breast.
Now, here's the secret: you're going to slice it ultra-thin. To achieve this, pop that chicken breast in the freezer for an hour or two beforehand. It'll make slicing a breeze. And bake it at a really low temperature until it dehydrates. It loses moisture and becomes tantalizingly crispy.
And guess what? Your canine companions won't be able to resist.
Tools You May Need to Make Chicken Jerky for Dogs
I highly recommend using a large air fryer with a dehydration feature for this task. It provides even airflow and temperature control, which is essential for dehydrating the chicken properly.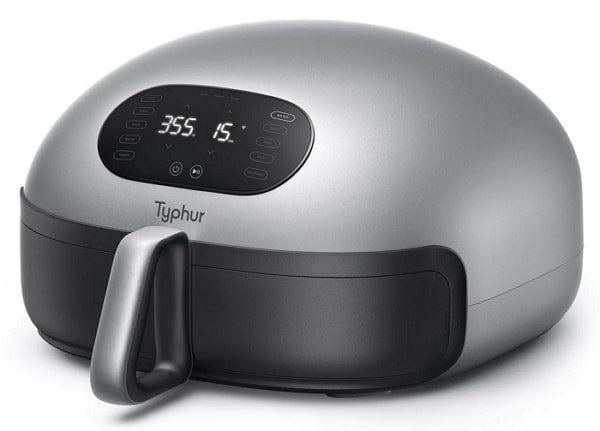 I used the Typhur Dome air fryer to help me complete this fantastic recipe. With its expansive cooking space, I could prepare a sizable batch of chicken jerky all in one go. But what truly made it a breeze was its pre-set dehydration mode.
No fuss, no hassle—just pop the chicken in and let the Typhur Dome work its magic. It's the kind of kitchen gadget that turns a homemade treat into a stress-free culinary adventure.
Cooking Tips
However, it's important to keep in mind some safety precautions when making homemade chicken jerky for dogs:
Use only lean chicken breast meat, as fatty cuts can lead to digestive issues for dogs.
Avoid using seasonings that are toxic to dogs, such as garlic and onion.
Properly cook the chicken jerky to eliminate any harmful bacteria. You can do this by baking it in the oven or using a food dehydrator (Air Fryer).
Store homemade chicken jerky in an airtight container in the refrigerator to prevent spoilage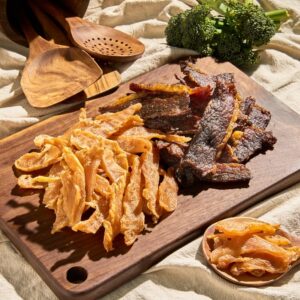 Homemade Chicken Jerky for Dogs
Homemade Chicken Jerky is the easiest dog treat recipe! Thinly sliced chicken baked at a really low temperature until dehydrated. Your dogs will love this!
Instructions
Use a knife to cut the chicken into strips that are 1/4 inch thick. If desired, you can freeze the meat beforehand to make cutting easier.

Carefully place the meat strips in the cooking tray and return the tray back to the Typhur Dome.

Cook the jerky treats for 4 hours at 175°F (80°C).

Transfer the cooked jerky treats to an airtight container or a sealable bag.

Let your pet try delicious and healthy treats.
Nutrition PER SERVING
Calories:
445
kcal
Carbohydrates:
13
g
Protein:
79
g
Fat:
8
g
Saturated Fat:
3
g
Polyunsaturated Fat:
2
g
Monounsaturated Fat:
3
g
Trans Fat:
0.1
g
Cholesterol:
231
mg
Sodium:
4672
mg
Potassium:
1633
mg
Sugar:
3
g
Vitamin A:
41
IU
Calcium:
50
mg
Iron:
2
mg
(Nutrition information is calculated automatically by Spoonacular API and should be considered an estimate.)